Flat & Jump Training
BEGIN WINNING ON THE FLAT AND CONTINUE WINNING STEEPLECHASING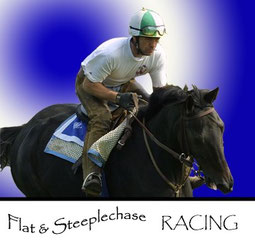 Diana and Michael are dedicated to providing owners with the best possible facility for their horses to develop into successful racehorses. Their combined years of experience allows them to provide excellent care and training. Their Attwood Equestrian Surfaces Ameritrack gives every horse the opportunity to train over the much sought after surface.
With Michaels' Irish influence they are also dedicated to providing European style turf gallops.
Together they have broken hundreds of yearlings that have gone on to have successful careers with other trainers as well as those they have raced for their clients.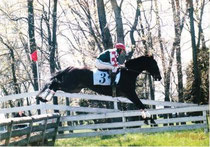 They have trained multiple winners on the flat and over hurdles and timber. Many have benefited from the diversified program offering "SPA Treatment" and career changes in a relaxed training environment.  Diana and Michael enjoy breaking and racing horses for their "inhouse" clients as well as following other trainers' programs to serve every individual horses needs.
Nothing makes us happier than winning races, following careers of yearlings broken, and watching refreshed campaigners return to the winners circle!